Even if it is a repetition, we must never forget that it is only through curricular education, allied to that of the family, that Brazil can overcome or at least alleviate many of the current and serious problems it faces. This is because, once again, an international survey has indicated that we lack a policy that develops individual skills. This, plus the slowness in absorbing the technological innovations, made the Country lose six positions and occupy the last places in talent ranking of the IMD World Competitiveness Center.
Of 63 countries analyzed, Brazil ranked 58th, according to IMD's World Talent Rankings. In the last edition, the country occupied the 52nd place. The ranking assesses how countries develop, attract, and retain talent to power companies and create value in the long run. We retreat in investment and development, with reductions in public spending on education, in the quality of primary and secondary education – rigorously and even for a chronology of learning in the most important phases – as well as in the implementation of apprenticeship programs and the prioritization of employees training.
In the Brazilian case, part of the volatility that caused the country to lose its positions may also reflect the election year. The fact is that we have structural problems that contributed to the worsening observed in the annual comparison, the main ones being economic and social inequalities. In a bad frame, we have a country with low levels of security. So, alongside the lack of opportunities for young people and adults up to 40, people will want to move. The reality is that, unfortunately, in Brazil, many do not have the basic needs met and are faced with an environment of low economic stability and few opportunities for study and employment. The consequence is that it is very difficult to develop the economy, with the stagnation of talents being verified. In the long run, there is a steady decline, with talent draining to other countries. Another structural problem is that the skills and talents developed in Brazil do not meet the demands of companies.
Nowadays, we have artificial intelligence and business technologies that are constantly changing and which are a challenge for society. School curricula, before higher education, must change and accompany this evolution, which is global and dominates technology in the world. It enriches, sells and is in front of the nation that creates and sells technology. So we need to change the educational model. In high school curricula, Brazil is producing – when it still manages to form – a type of talent that is no longer required in many companies in many fields. This is a problem in order to compete in a global economy. In the ranking, for the fifth year, Switzerland and Denmark were in the top two positions. This has more to do with quality of life in these countries than just the salary paid to workers, according to the same survey. There are other important things, such as being in an inclusive society, which prioritizes the well-being of the population.
With the crisis that we have lived for years, this is only a hope, which begins to be verified with the slow recovery of the economy. We are going to look for more technical education, before Higher Education, which, today, except for public competitions, does not have the same guarantee of employment right after graduation as 20 or 30 years ago.
Education, technology and change. The concepts are different, however, in an increasingly connected world, adding them to generate a new form of education are important to ensure an update to the new tools and generations that present themselves today. This context is linked to the term Education 4.0, which responds to the needs of the so-called "fourth industrial revolution" of the internet and artificial intelligence within the industry.
Master in emerging educational technologies, Professor José Motta Filho defends the use of technology within education, with teachers applying other methodologies as a way to prepare the student for new ways of work and social organization. Graduated in civil engineering and postgraduate in school administration, he also highlights the use of active methodologies, with the school and teacher adapting to the various resources.
Born in Palmas, southwest of Paraná, he is a specialist in Principles of Technology, and is currently Head of EdTech in Beenoculus, Latin America's leading startup in developing virtual reality solutions for education. Motta takes his lectures on the subject of education and technology throughout Brazil. Recently he was in the Londrina College, where he spoke to teachers of the institution about Education 4.0 and active teaching methodologies, in the pedagogical week. In an interview with FOLHA, the specialist talks about the trends and challenges of the educational field. "You have to have education out of the box," he says.
What is the concept of Education 4.0?
What happens to the world is that it is highly connected with the technologies in all branches, services, products and industry. It is noticed that the school, both college, university and postgraduate, sometimes, do not advance at the same speed. Currently we have Industry 4.0, with companies with little human interference. The school continues, from basic education, to education that comes from the Prussian school, where there is a teacher who holds the knowledge and quiet students in the classroom, with little interaction.

Now in Education 4.0 we have added elements of technology, with new mindset for the teacher to deal with these generations that appear in the classroom, who were born in a world with internet. Many teachers sometimes resist using different technology in class because they are afraid the student will not interact with the content. While there are many emerging educational technologies, which are called edtech, there are active teaching methodologies. When you can have modern methodology, with the availability of technology that we have, such as artificial intelligence, virtual reality and adaptive platform, with scientific teaching method, to bring greater student learning, you have transformed education into 4.0.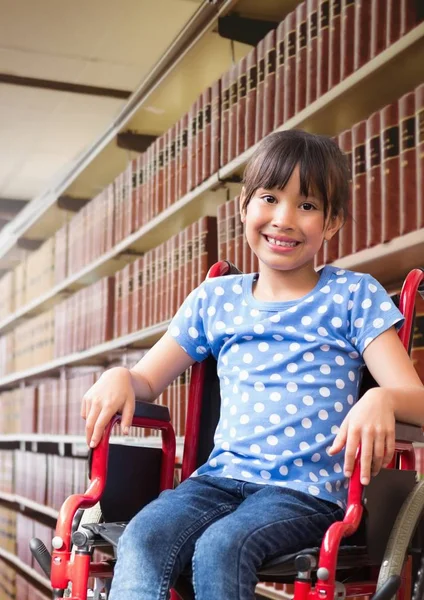 What is the teacher's role in this process?
Many courses that train teachers approach this in a timid manner. Teachers, on occasion, are reluctant to navigate these new contents because, willingly or not, they fall into a certain zone of comfort. We found a better way that we think is our lesson and so we did not try to change it, since it "hit the hand". But the students, each year, are coming different. That is why Educação 4.0 tries to be innovative, without leaving aside principles and educational theories, but putting elements of the modern world, where it has a mixture of authors of the past and current issues. How does the teacher prepare for this? First you have to be interested in wanting to change your practice as you seek new knowledge.
How to implement Education 4.0?
Teachers should effectively "lay their hands on the masses" by doing workshops and workshops to understand what teaching methodology is and understand the technology tool. Some active teaching metrics are the Flipped Classroom; learning by part; classroom in puzzle format; thinking methodology, unite with your colleague, and then share with room; gamification.
How to achieve all this in public schools, which often do not have a minimum structure?
Methodology is one thing and educational technology is another. The methodology survives without the technology. For example, I have to have a teaching strategy to collect student responses. In a school that has many resources I can do collection through application in the student's cell phone, using the internet. In the school that does not have recourse I can do it by means of printed sheets, with the letters a, b, c, d, and, so that when students raise the sheet, they can collect. That is, the methodology is not harmed by not having advanced technology. It is possible to do many good activities, even with minimal recourse.
What are active methodologies?
The premise of the active methodology is student-centered education. For a long time, and still in many schools, education is centered on the teacher, keeper of knowledge, the one who brought something to tell me. When this focus shifts, by placing student-centered education in a way that is an active learning metology, making the student move more in the classroom, he starts with the premise that the teacher is a facilitator. It is the person who will mediate knowledge in function of something that the student has already done before the room. If we search (active methodologies) we find more than 30 easily.
Is Education 4.0 and the active methodologies the future of education?
I see it as the gift of education. In the future we will have totally hybrid education, that is, mixed online, at a distance, with little presence. You have to use technology in favor of education, but we must not forget a very important ingredient, which is human relationships. Socioemotional competences. Knowing how to act, think or solve problems in collaboration. I do not bet on 100% distance education, just as I do not think that fully face-to-face education is the best way. I believe that a person with a minimum of cognition can study something alone and then, in a special moment, with teachers and colleagues, to stone it all. Knowledge today "lives in the cloud," anyone can access information. The question is what to do with them. The teacher can help.
What are the risks of educational institutions not being updated?
Consequences of this risk, which has already been assumed, we are now having. Brazil is always in the last quadrant of PISA (International Student Assessment Program). A few months ago the former Minister of Education (Rossieli Soares) was in a national network and said that the high school is in the "bottom of the pit", that in proficiency in Portuguese or mathematics, from zero to 100, our students were less five. We have many sad, unmotivated students, high school dropouts. Out of every one hundred students finishing high school, only 13 enter higher education. That is why a transgressive change is urgently needed. We need more creative and critical people who want to change the world effectively.
What can these changes impact on students?
We have to understand and believe in the ten pillars of the National Curricular Common Base. This base calls for schools to promote in their activities items that are seldom contemplated in a traditional, purely expositive class: empathy, life project, argumentation, digital culture, collaboration. When I can use a teaching method in which the student is active, he or she can train these skills. If I do this, I am developing in the student what the leading companies of the future of work will ask of a human being. The future of the professions is relationship first and technical competence second.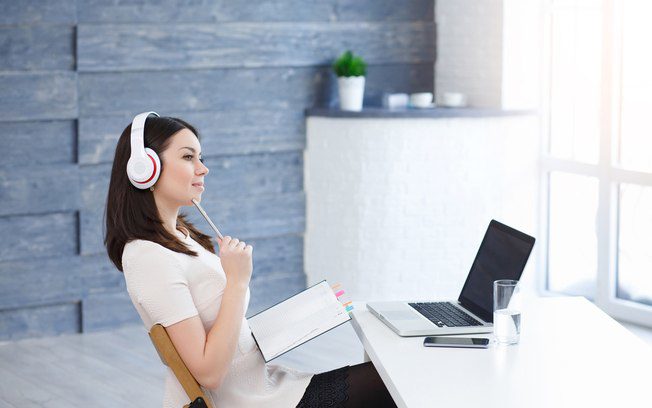 Is using active metrics a way of facing the competition of cell phones in the classroom?
I would not say that it will go against this, but it will open a channel where, in addition to the social network, can talk eye to eye with the human being, and will suddenly even use the social network to engage the students. I know teachers, for example, who use WhatsApp with students of medicine, nutrition and nursing, launching a pathology that a patient has. The pharmacy lists what are the good medicines, the nutrition staff points to a diet, and medicine says the post-operative care. It is as if the teacher challenges the students in the social network so that when they arrive in the classroom can lapade everything with them. What it can not is a teacher to continue in room only on the blackboard and in the PowerPoint slides. In a few days it will not fit into education anymore. You have to have education out of the box.
How can the public power collaborate?
Approximately 6% of GDP (Gross Domestic Product) is destined for education in our Country. In percentage this is higher than many countries that count on education quite developed. So the problem lies in the fact that the management of this pubic resource needs to be reviewed. Apply the resources in a more conscious way so as to contemplate who really needs it.